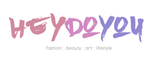 Your Skin is 99% of Your Selfie, Forever Bloom skincare is a REAL LIFE Instagram filter.
Holiday season is coming! It means we will enjoy delicious foods, we will celebrate with our family, and we will take a lot of selfies. Instead of spending your time on choosing a Photo Editing App, we should totally develop ourselves a good skin. We don't really need photo filter anymore, because Forever Bloom Skincare is your new real life filter.
The cure to the aging process of skin is not medically based; it will be chemistry based. Years of biotechnology, chemical biology and scientific research lead by Forever Bloom's expert scientific team has established Forever Bloom as one of California's leading technology companies focused on peptide bio-mimic research. Forever Bloom's obsession with geometrical patterns and natural floral patterns has not only provided a rudimentary base for study but also inspires a further deep understanding to the building blocks of cells, chemical process and how they interact to influence the human aging process.
Skin regimen should include the following steps:
Exfoliation: once or twice a week will allow the appearance of new cell layers on the surface. This also prevents bacteria activity from underneath the skin. Supporting acne prevention.
Hydration: Drink plenty of water, as it is the major component for creating an environment to have normal functioning skin
Treatment: Use authentic Forever Bloom products to treat symptoms or skin concerns relating to anti-aging, acne, hyperpigmentation and many more.
Prevention: A combination of lifestyle (diet, sleep, stress level) and skincare products such as sunscreen must be used.
Amino-Peptide Youth Recovery Complex
This ultimate wrinkle-reducing complex includes the latest scientific discoveries for smoother, firmer, healthier looking skin. A unique combination of four advanced amino acids and plant-derived neuropeptides help to minimize the look of facial expression lines and wrinkles, especially forehead lines and lines around the mouth. The addition of oat kernel extract provides an immediate improvement in the appearance of skin and its firmness, while the other peptides work to produce long-term visible wrinkle reduction.
HOW TO USE
Apply a thin coat to clean, dry skin and gently massage a small amount into targeted facial lines and muscle points. Allow product to absorb into skin. Use at least twice per day for best results.
Dual Action Eye Makeup Remover
Contains cucumber, vitamin E and a variety of other ingredients formulated at a pH close to natural tears. Gently and effectively removes waterproof and non-waterproof eye makeup.
HOW TO USE
Shake well before each use. Dampen cotton pad and gently wipe the eye area to remove makeup.
This gentle and non-irritating aloe vera based formula features grape seed extract, rich in procyanodolic oligomers, along with the skin-friendly benefits of betaglucans, beta carotene (pro-vitamin A) and panthenol (pro-vitamin B5). DNA, RNA and hyaluronic acid lay a reticulated protein film upon the skin to help protect from environmental stress while allowing the skin to breathe.
HOW TO USE
Apply twice a day as a light moisturizer on clean skin.
A newly developed color makeup foundation that is moisturizing, evens skin tones, contains color mimic technology.
Fragrance & Paraben Free
Sunscreen Serum SPF 50
Light-Medium Color and Shine-Free
Benefits
Advanced Luxury formula with liquid color matching foundation
 Hydrate, Anti age, Conceal, Even your skin tone, Protect from sun All At Once
Stable Essential Nutrition; Neutralizes free radicals and acts as antioxidant, anti-aging
Moisturizing; nourishing, lightweight and is quickly absorbed without dryness.
Glowing and illuminating silky finish
Instantly mimics your skin tone and creates a uniform complexion without masking skin
Sweat proof foundation for gym, workouts and dancing class
No Parabens, No Phthalates, No Artificial Fragrances
How to use:
Apply evenly on clean skin before sun exposure. Rub in a circular motion with your fingers until it matches your skin tone.
100% GUARANTEE
At Forever Bloom your satisfaction is their highest priority; This premium unique Foundation was formulated with the highest quality ingredients with highest standards to deliver the desired results your skin needs;  If you don't like your results using the Liquid Foundation, you will be fully refunded, no questions asked.
Forever Bloom's research team is in pursuit of technology that enables long-term cellular growth with limited cellular decomposition. Essentially allowing molecular cells to "Forever Bloom." This passion has lead to the formation of Forever Blooms owns research institute called Bloom Research Innovation and technology Inc. (BRITE). BRITE has now successfully launched Forever Bloom as its first line of market ready products based exclusively on research and technology to De-age skin and not anti-age it.
Forever Bloom's mission is to provide non-toxic formulas that cure the signs of aging. It is their mission to offer safer alternatives that are more effective and supported by actual scientific research. Consumers will also be given correct information to make safe and healthy product choices for skin care. Forever Bloom only uses the best in quality product ingredients that are safe and effective, and removing and limiting toxic exposures while remaining effective. They use the latest research in chemical and molecular sciences to make available the most safe and effective products possible.
Article: https://heydoyou.com/2020/11/your-skin-is-99-of-your-selfie-forever-bloom-skincare-is-a-real-life-instagram-filter/