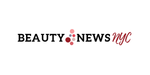 This holiday season health and wellness products are paramount on our gift list. Anyone will appreciate a boost to his or her quality of life after a tumultuous and stressful year. As we transition to what we hope will be more peaceful times, give health, self-care, and relaxation to those on your holiday gift list.
Jupiter Organic CBD drops are a great gift for anyone who wants instant stress relief.
You just place Jupiter drops under your tongue, hold for 30 seconds, and swallow. You should be able to feel your stress melt away within 15-30 minutes. www.getjupiter.com.
Makari de Suisse has some amazing body care products that are like a spa in a bottle. Makari means "beautiful" in Swahili, and that is what you feel using these products. The Makari brand is designed for women of color and to help improve skin tone. If you have uneven skin tone and discoloration, these products offer a solution that is gentle, yet effective. I am obsessed with this brand, and especially love the Pure Radiance Exfoliating Sugar Scrub, made with strawberry and pomegranate seeds. This fine-grained scrub has an intoxicating scent that will smooth and hydrate your skin so well that you barely need a moisturizer. Also, just a little goes a long way, so it lasts longer than other scrubs. Any product from Makari will be a welcome holiday gift.
www.makari.com.
Celliant has some great bedding that is not only designed to be comfortable but to help you sleep better. The comforter will wrap you in sweet dreams in no time, and if you really want to give the gift of sleep, add a set of the Celliant Performance sheets. This bedding really does aid in falling asleep. www.sleepletics.com.
Urbal Activ has a Hemp CBD Balm that is fantastic for topical relief of muscle aches and soreness, or just relaxing before bed. I use it to help relax before bed, and it really helps. Just rub it on your feet, pulse points and chest area. This is truly a miracle balm with multiple uses that anyone will appreciate. www.urbalactiv.com.

Photo credit: AVA ELEVEN (Revolve Photography)
Forever Bloom is a luxury skincare company, using cutting edge technology to offer non-toxic formulas that treat the signs of aging. When I first tried Forever Bloom's Vitamin C Bloom Cream and Amino-Peptide Youth Recovery Complex, my skin had some dry, scaly patches that I tried to get rid of with numerous products, but to no avail. My skin was also extremely sensitive, and most products irritated my already dry skin. One application of these Forever Bloom products, and my skin became softer and more supple. Almost immediately, my skin was back to normal and the Forever Bloom formulations did not irritate my skin.
I highly recommend a gift of any Forever Bloom skincare product, which is like a spa and dermatologist in a bottle. www.foreverbloom.com.
Manda Fermentation has a Superdrink powder and a Superfood paste, that will help you glow from the inside out, while also providing nutrition for energy. The Superfood paste is a prebiotic botanical product that you can squeeze directly into your mouth, or onto foods like yogurt, or salads. I like to just squeeze the packet into my mouth since it is so small, and it may be in my mind, but I feel a boost of energy after I take it. The Superdrink, is a prebiotic and probiotic green powder containing the original Manda Superfood, Mulberry leaves, Barley leaves, Matcha, and Sporogenous Lactobacillus, which contains about 45 million live bacteria. You can mix the powder in any liquid and drink it. I prefer to put it in orange juice. During this pandemic I have taken these products regularly and believe that it has helped support my immune system and overall health. Give the gift of wellness to anyone you care about this holiday season. www.mandausa.com.
Pai Skincare has a gift set called The Nellie, named after an iconic investigative journalist, Nellie Bly. Bly also broke a world record for the fastest trip around the world. The kit is designed for taking control of your skin, with products like Light Work Cleansing Oil, Back to Life Serum and The Anthem Moisturizer. All products are great for sensitive skin and reviving dry winter skin. www.paiskincare.com.
The Bath Bean is the perfect gift for anyone who loves bathing. It is an ingenious way to enjoy a handsfree bathing experience and read or drink or do anything with your hands without slipping in the tub. I take a lot of baths and this product is amazing if you want to read or do anything with your hands without getting them wet. It also helps you to remain reclined instead of slipping. www.bathbean.com.
Rituel Sacred Serum is filled with organic ingredients, including 777 mg of Hemp CBD. The serum contains jojoba oil, sea buckthorn oil, apricot oil, sweet almond oil and rosehip oil, blackberry seed oil and moringa oil, as well as Vitamin E and chamomile. It is very gentle on the skin. Use this on your face after cleansing and enjoy the glow. I love how it makes my skin so hydrated, even overnight. www.rituel.com.
Article: https://www.beautynewsnyc.com/spa/spa-and-wellness-holiday-gifts/