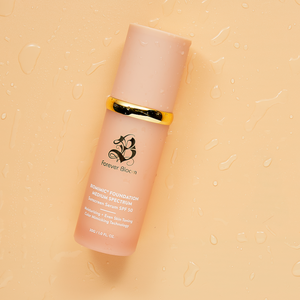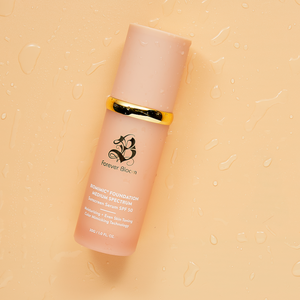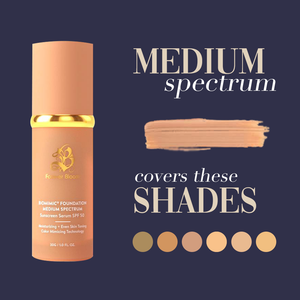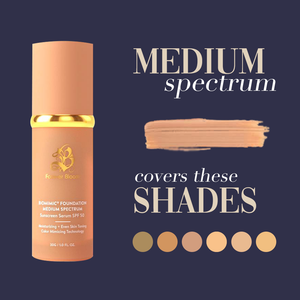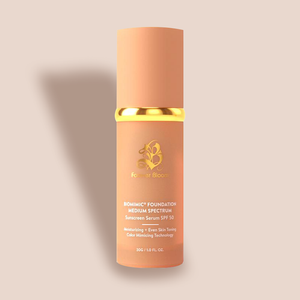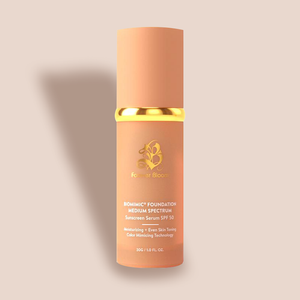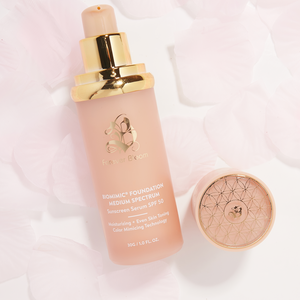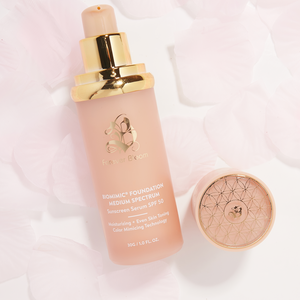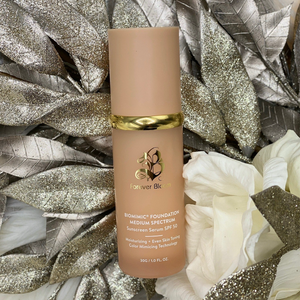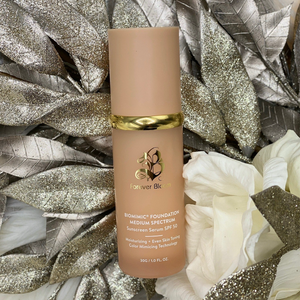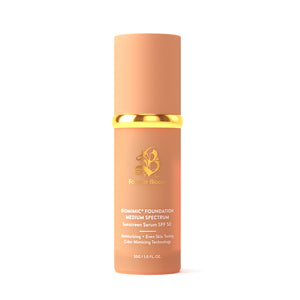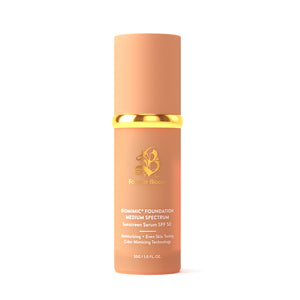 Biomimic Foundation 4 in 1 - Medium Spectrum
Our  new revolutionary luxury foundation designed to solve all your make up problems, say goodbye to oxidation, breakouts, inconsistent color, uneven application, Caking, settling, and lack of long wear.
Our formula is carefully crafted with the skin loving ingredients, ensuring a flawless, natural looking finish that stays put all day long. It glides on smoothly, blending seamlessly with your skin tone for a perfect match every time. With its long-lasting wear and non-comedogenic formula, You can say goodbye to caked-on make-up and hello to confident clear radiant skin.
Fragrance & Paraben Free
Sunscreen Serum SPF 50 
Light-Medium Color and Shine-Free
Benefits
Advanced Luxury formula with liquid color matching foundation
 Hydrate, Anti age, Conceal, Even your skin tone, Protect from sun All At Once
Stable Essential Nutrition; Neutralizes free radicals and acts as antioxidant, anti-aging
Moisturizing; nourishing, lightweight and is quickly absorbed without dryness.
Glowing and illuminating silky finish 
Evens skin tones and contains color mimic technology.

Instantly mimics your skin tone and creates a uniform complexion without masking skin
Sweat proof foundation for gym, workouts and dancing class
No Parabens, No Phthalates, No Artificial Fragrances
How to use
Apply evenly on clean skin before sun exposure. Rub in a circular motion with your fingers until it matches your skin tone. 
So why settle for a mediocre foundation? Try our foundation today and experience the difference for yourself, say goodbye to all your makeup worries, and hello to confidence and beauty that lasts.
OUR 100% GUARANTEE:
At Forever Bloom your satisfaction is our highest priority; Our premium Foundation was formulated with highest quality ingredients with highest standards to deliver the desired results your skin needs; If you don't like your results using our Foundation, you will be fully refunded, no questions asked.