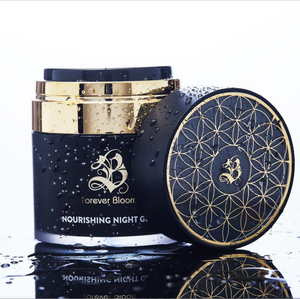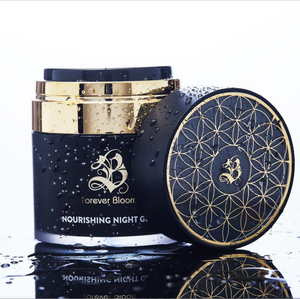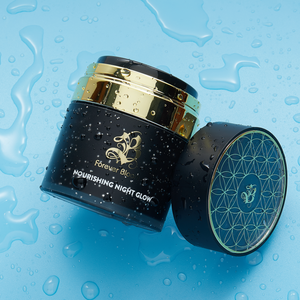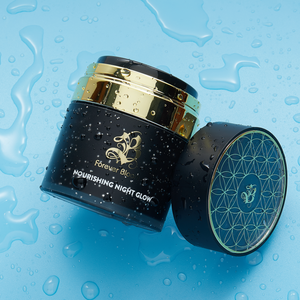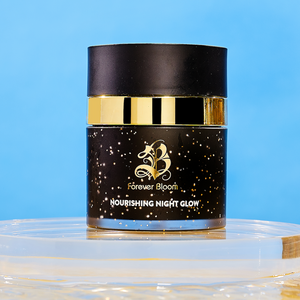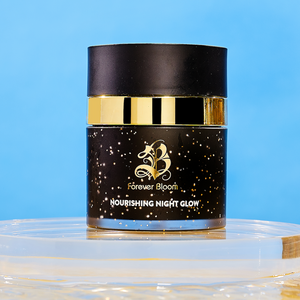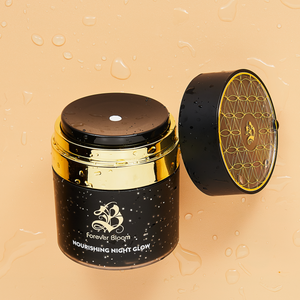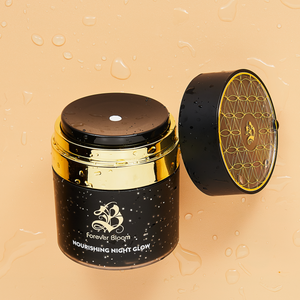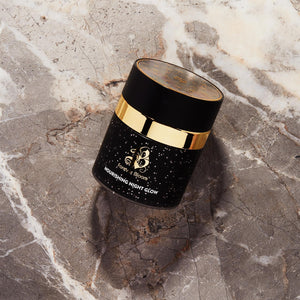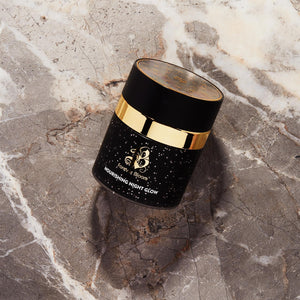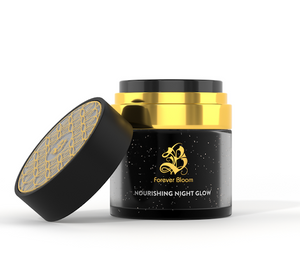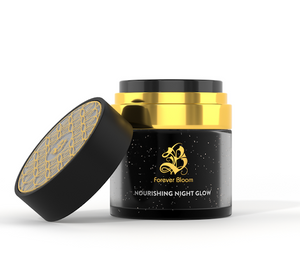 Nourishing Night Glow Advanced Night Cream
Injection free, technologically advanced luxury formula works upon the underlying structure of skin on several different proteins to improve smoothness, lift and wrinkling.

It helps to stimulate the synthesis of number of vital structural molecules including hyaluronic acid, Collagens I, III and IV and fibronectins for firmer, more resilient glowing skin.

✔️ Lifting + Mimicking Botox Effect
✔️ Moisturizing + Hydrating skin
✔️ De-Aging + smoothing skin texture
✔️ Paraben free


After Cleansing, depress pump once or twice and apply over entire face and massage upwards motions until absorbed thoroughly. Use nightly to achieve optimum results.
Nourishing Night Glow - the perfect addition to your bedtime routine!
Say goodbye to dry, dull, and tired-looking skin and say hello to a revitalized and refreshed complexion with this luxurious cream. Our Nourishing Night Cream is specially formulated to deliver intense hydration, nourishment, and a firming effect to your skin while you sleep.
Enriched with a blend of natural and nourishing ingredients,  and vitamin E, our cream deeply moisturizes and replenishes the skin, leaving it soft, smooth, and glowing. The rich, velvety texture of our Nourishing Night Cream gently melts into the skin, providing long-lasting hydration and comfort.
What's more, our Nourishing Night Cream contains powerful firming agents that work to lift and tighten the skin, giving you a more youthful, radiant appearance. With regular use, you'll see a noticeable reduction in the appearance of fine lines, wrinkles, and sagging.
Designed for all skin types, this cream is gentle, non-irritating, and safe for even the most sensitive skin. Whether you're fighting dryness, signs of aging, or just looking for a boost of hydration, our Nourishing Night Cream is the perfect solution for a rejuvenated and revitalized complexion.
So, why wait? Add our Nourishing Night Cream to your bedtime routine today and wake up to refreshed, glowing, and beautifully nourished skin!